Preschool Division
Ages 2 through 4/5 Transition
Our preschool program provides a loving and safe environment for children to freely explore their surroundings, express themselves, and develop their God-given potential. Children are supported and encouraged as they grow in self-esteem, self-confidence, and self-help skills. Children accomplish this through play, which is an essential part of learning. A thematic curriculum is reinforced through circle time, center time, and creative expression. We understand that each child brings individual strengths to the classroom and each student is valued as an important member of our school community.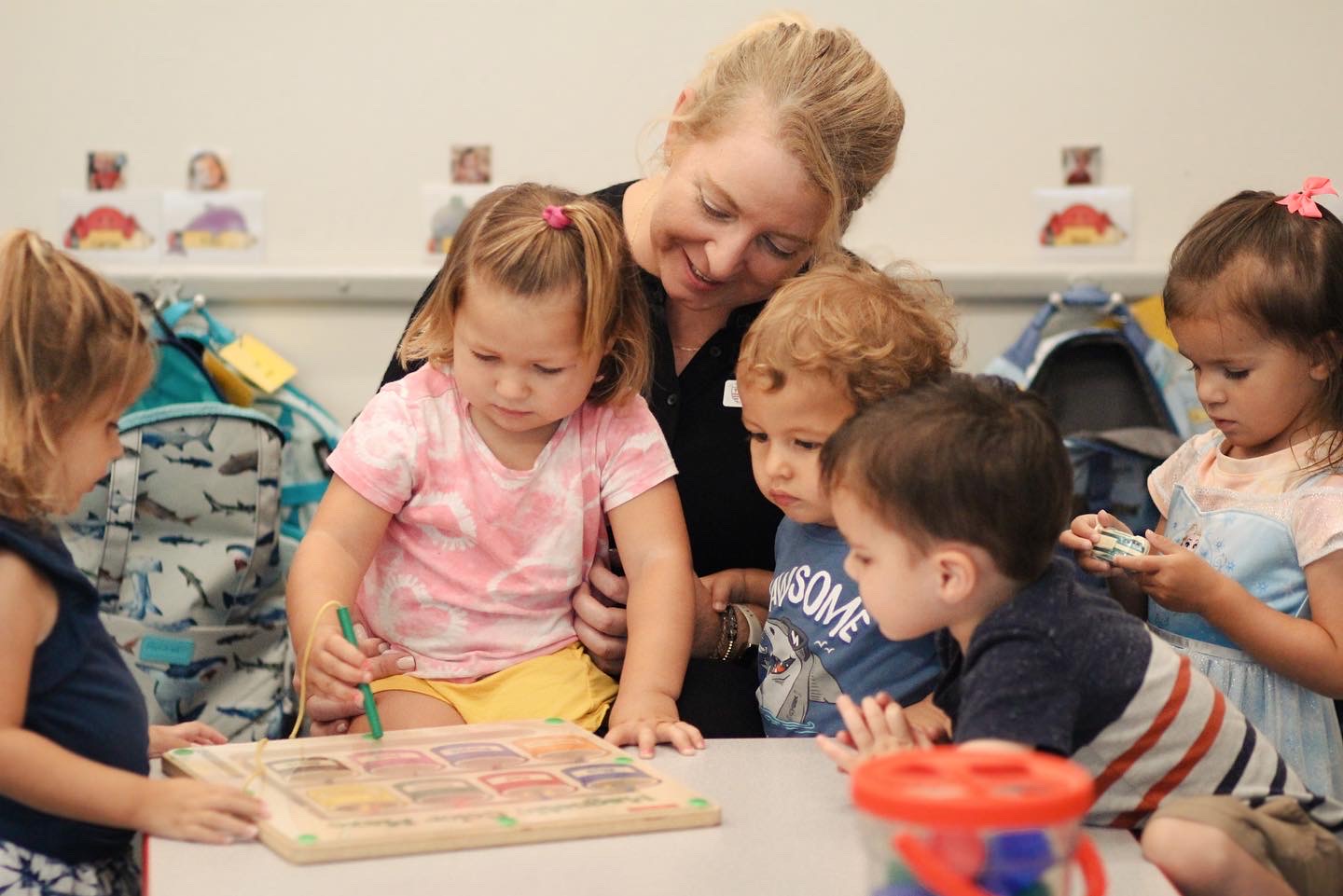 The two-year-old program lays the foundation for our student's successful school experience by providing a safe and nurturing environment that opens the opportunity for exploration and learning. Our overall goal is to provide enrichment and growth in a child's social and emotional development. The program emphasizes social interaction, small and large motor skills, following routines, and making new friends. As children of this age explore by doing, sensory activities are abundant through art and manipulatives.
The goal of the three-year-old program is to encourage social development by teaching children to care for each other, share, and take responsibility for their actions. The development of social skills, including conflict resolution, continues to be emphasized. Children continue to explore through hands-on experiences and utilization of the five senses. They learn to participate and contribute to group activities as well as develop small and large motor skills.
The four-year-old program focuses on the areas of social development, academic enrichment, and independence building. Learning and fun go together as children learn pre-reading skills and emerging math awareness. Students also experience Social Studies and Science concepts through a thematic approach to learning. We believe that a child's success in school is greatly enhanced when teachers and parents are partners in the process. We guide our students throughout the day, instilling Christian values in our lessons and focusing on respect, tolerance, and responsibility.
The 4/5 transition class is based on the teacher's recommendation only. It is reserved first for those students who would benefit socially and emotionally from an additional year of preschool. Any class space remaining is filled by four-year-old students with early birth dates and social skills and maturity levels to match.